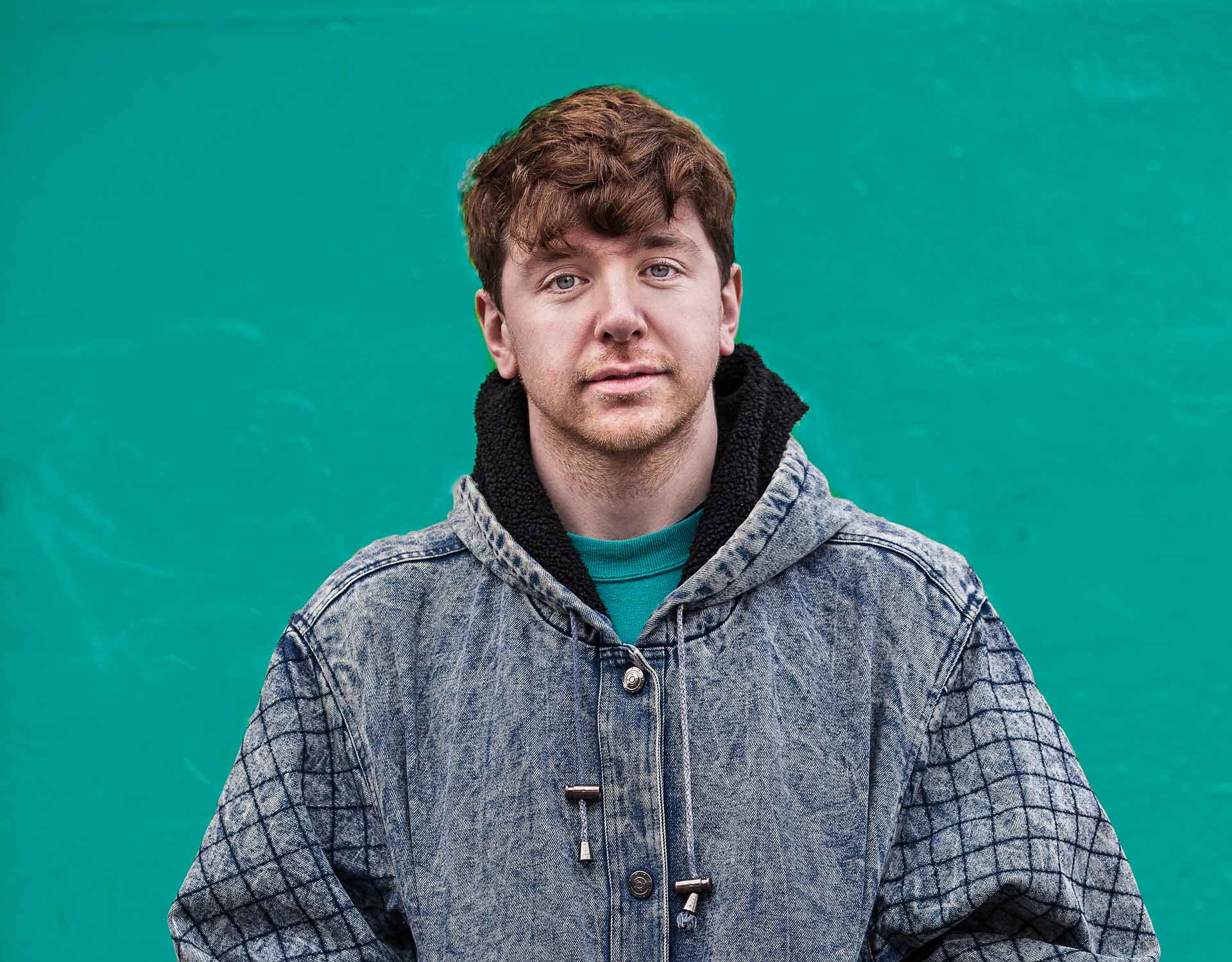 ---
Meet Laurie, an actor and writer from Glasgow.
I was 22 when my friend asked me to be in her final year piece for her degree in Contemporary Performance. Frustrated by showing work in arts venues that only reached a limited audience, she made a piece to be shown in public. Walking:Holding was an experiential performance that involved one audience member at a time walking through the city holding hands with a range of different people, one after the other, on a carefully designed route. I was to be one of the people the audience held hands with, but this time during these performances I would wear women's clothes.
I'd been cross-dressing for years in private, by myself or in controlled environments where I felt safe from harassment. As a child, my mum's clothes captivated me – a grey-green, heavy silk dress she'd bought in Greece, a beaded necklace from Sudan. I would steal moments alone to try these things on and would feel so alive. Fuelled by too much cider as a teenager, I would experiment with makeup and my female friends' wardrobes. At music festivals, I would show off with my clothes, yet slip by unnoticed in the crowd.
Dressing in women's clothing has always been a part of my identity, but this time the context had shifted. This wasn't a drunken game, a camp performance, or a shameful secret. It was sincere, it was open and it was vulnerable.
That first night of the show was both terrifying and liberating. But as we continued our performance across the world, it was in Leith, just outside Edinburgh in the summer of 2013 that stays with me the most.
The first day of the show I wore men's clothes, walked through a large supermarket and past a pub with a new person every 15 minutes. On one of these journeys, a man outside the pub collapsed. Instinctively I went to help him, and as I waited for an ambulance a crowd gathered. When the paramedics took over, the landlord shook my hand and told me I was a hero.
The following day, I wore a long black dress, high heels, lipstick and mascara. Having happily walked by unnoticed with my ever-changing companions, I now stuck out like a sore thumb. It was on my second trip through the supermarket that the manager called me aside. He'd received complaints about my presence in the shop, that I was "making customers and staff feel uneasy". I would not be allowed back in.
In the street outside, I was spat at, verbally abused and physically threatened. The landlord, who the day before had called me a hero, took one look and shouted, "Faggot!" I'd been used to strange looks, people taking photographs and name calling, but nothing this hostile. I felt unlawful, immoral and unsafe. I wanted to hide, to cancel the show, go back to my bed, take off my makeup and change my clothes.
By the fifth person, I couldn't hold in my tears any longer. A friend of mine was next to walk, and I confided in him that I was thinking of cancelling the rest of the day. But as we spoke, his words filled me with confidence. I came to understand that it wasn't about me anymore, that it had never been about me. To the "uneasy" people spitting or jeering, it wasn't personal, it was political. By going against the norm I had gone from a hero to a faggot.
Whenever someone cross-dresses in Walking:Holding, they are now accompanied by some form of security. As I continued to walk through Leith, I thought about all the people who didn't have that protection. The people who had to 'risk assess' their lives every day. Of the young boy scolded for simple curiosity, to the trans woman murdered on the streets of Brazil. And their untold stories gave me strength to carry on walking.
I thought about the people that had walked before me. The marches I'd missed. Quentin Crisp and Marsha P. Johnson walked beside me as they had done years ago, alongside beautiful strangers from all over the world. From all over history. Not just cross-dressers, but the millions of people who had to fiercely edit themselves in order to exist without fear of persecution. And with them in my mind's eye, we walked in solidarity. With the silent acceptance that our bodies, and the way we choose to show them, have never and will never owe anybody an explanation.
---
← stories